Ensure your Website never let's your business down
Website Maintenance, Support & Management.
Security / Hosting / Backups / Management
Protect customer data & your revenue
Strong management of your site can help you protect profits and helps ensure your site stays up.
Web hosting is not just about ensuring your website is visible online, it also plays a significant role in determining your website's speed and, subsequently, your Google rankings. A sluggish website can cause visitors to abandon their orders mid-checkout, resulting in lost sales.
Our website maintenance services encompass the hosting and management of your website's back-end operations, including domain names, backups, website security and on-going patching.

Our servers are housed in a secure data centers, and feature firewalls, up-time monitoring and change monitoring as standard - ensuring that your website is protected against cyber threats.
Schedule a call with our team
"Before Edge, our website caused us nothing but headache. Now it's very fast, and seems to be bullet-proof!"
Designed to convert
Built to rank
Lightning fast
We will take care of the entire migration of your website over for FREE.
Moving hosting providers can be a daunting prospect, this is why we offer a fully managed migration service, at no additional cost to all of our customers.
Keep Your Site Speed Fast
Our website maintenance services ensure your website is performing at it's very best. Site speed and site's performance is an important factor to giving your users a great experience as well as improving your visibility in search engine rankings.

If you improve site performance, then your search engine optimization will improve to.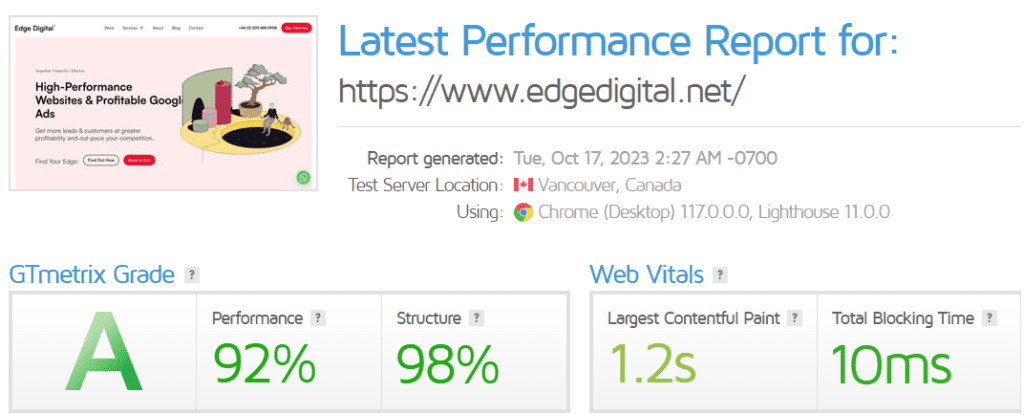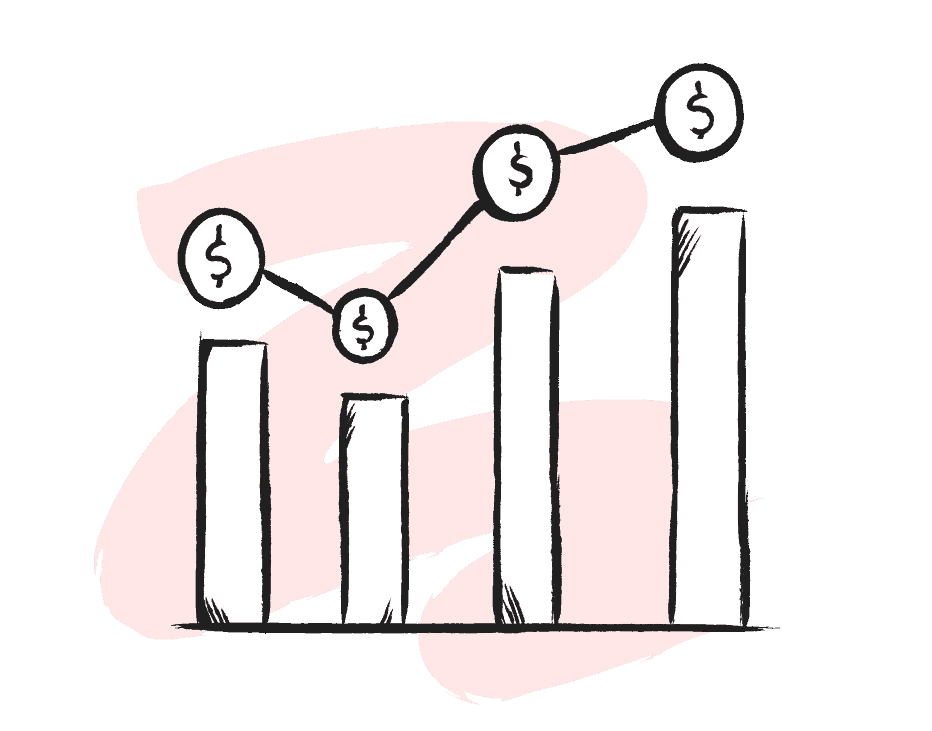 Lower Website Maintenance Costs
Technical debt, and the hidden cost of a poorly maintained website can increase total cost of ownership over the long-term.

Our maintenance plans are designed to give you peace of mind for a fixed monthly cost.
Website Security Monitoring
Decrease the risk of security breaches - Our team will keep your site with continuous security scans, security patches and system updates helping you decrease the possibility for a security incident that can dent both customer confidence and brand trust.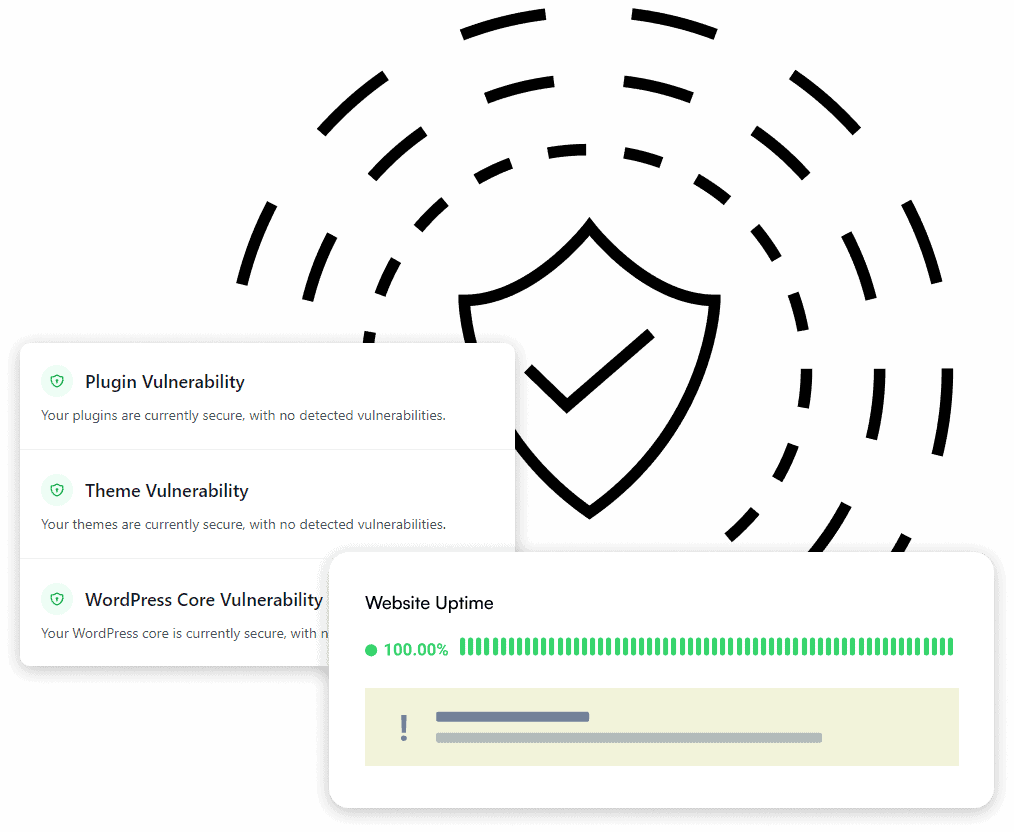 Our standard support includes:
Managed Hosting
Fast, Secure and Reliable Managed Hosting that is backed by powerful dedicated and cloud hosting environments, using best-in-class technologies such as CDN and DDoS Defences to keep your site running as well as possible, 24/7, 365 days a year, without missing a beat.
Maintenance
Each day, there are numerous plugin and security updates being released worldwide. Failing to correctly update or configure your website with these updates could lead to issues. It's possible that your website may go offline, or certain features may stop functioning properly.
Uptime Monitoring
Your website shouldnt go-down. However if there is a problem, we will be alerted to it within 60 seconds, so we can react to issues in real-time.

What's more, we will regularly ping your website to monitor for any speed drops, on-going.
Security
Safeguard your website against malware, hacks, and attacks that could result in future blacklist warnings from website malware authorities.

Additionally, our firewalls will help block unwanted traffic, bots and visitors from hitting your site.
Frequently Asked Questions
What Website Maintenance Tasks will you be performing on a monthly basis?

We will ensure your website performance is maintained on a monthly basis. Specific tasks include: Hosting your website, ensuring you have a secure website, up-time monitoring, security monitoring, installing software updates and keeping your hosting software up to date.

We will also send you a monthly report so you will know exactly where you are with your web maintenance package.

How will Website Maintenance affect search engines?

If your website is an important representation of your business, organisation or brand, then it's imperative to ensure that stays online, secure and continues to represent you in the way you intend.

Search engines may penalize you if your website experiences down-time. A secure, fast and well maintained website is a foundation of high search engine rankings. Put simply, if you have a fast website, Google will reward you with more visibility in the search engine results pages.

Do you offer fixed price website maintenance packages?

Yes. We believe website maintenance costs should be consistent and fixed. All when you sign-up to a website maintenance package with us, you will a clear breakdown of the hosting costs and the web maintenance costs on a fixed-rate basis.

Do your Maintenance Plans include web hosting services?

We offer plans that include both maintenance services and hosting service. Server maintenance and daily website backups are all included as standard.

Which content management systems do you support?

We work with a large range of CMS' from WordPress and even entirely bespoke systems. Please contact us for more information.

I already have a maintenance service provider, can I migrate to you?

We will effect your migration from your existing web maintenance services to our hosting, absolutely free of charge.

Why do I need a fast page load time?

A website's performance will contribute to a positive user experience. Our regular maintenance will ensure you're site's loading as quickly as possible.

What is the maintenance cost?

Please contact us to enquire about our available website maintenance services. The average costs for a website maintenance package is around £200 (plus VAT) per month, although this may vary depending on the technical requirements of the website, and the technology it's built upon.